Update 16th May '23
POYNTON ROTARY CLUB ARE DELIGHTED TO ANNOUNCE THAT, WITH SUPPORT FROM POYNTON SPORTS CLUB, THE PARTY WILL NOW GO AHEAD FROM 4:00pm to 10:45pm SATURDAY 10TH JUNE '23. GATES OPEN 2:00pm.
Regular updates will be posted on our Facebook page, on Posters and in Inside Magazines.
The show provides 6 hours of upbeat dance, pop and rock from quality live artists and bands – some with strong local connections – on a festival-sized professional stage with fabulous sound quality and lighting on a fully-secured and patrolled site.
This is a big community and family event where you can bring your own picnic and drinks or purchase on-site from a variety of food outlets and a well-stocked bar provided by the Sports Club, all open from 2:00pm. Secure on-site parking for 300+ vehicles is also available from 2:00pm and vehicles may be left on-site securely till 11:00am Sunday. 
Headliners this year are The Toni James Band (aka The Floor Fillers), supported by The Select Committee, The Beavers, Jess Jones & Monkey Harris … and a great local compère, DJ Dr Beatz. Profiles and Running Order below.
This is the first running of the show for 4 years and we would like especially to thank Poynton Sports Club for providing their considerable support in making this happen.
Poynton Rotary has run the show since 2005 and raised significant funds for worthy causes in Poynton and further afield. The event is also a great opportunity for bringing together the local community.
We would also like to thank all our friends in Poynton and beyond, together with all contributors and previous performers, for your long-running support .
Roger Mellor – President Poynton & District Rotary Club
4:00pm DJ Dr Beatz
4:30pm Jess Jones
5:15pm The Select Committee
6:15pm DJ Dr Beatz
6:30pm Monkey Harris
7:30pm DJ Dr Beatz
7:45pm The Beavers
8:45pm DJ Dr Beatz
9:15pm The Toni James Band (aka The Floor Fillers)
10:45pm Finish
The Toni James Band (aka The Floor Fillers) are an experienced and highly talented band, with a repertoire in excess of 120 songs, across most genres and for all ages, ranging from the great classic soul, Motown and disco, to current pop, RnB and rock anthems.
The founder and lead singer is Toni James, a very polished, sophisticated and dynamic performer. Her resume includes 5 years as 'stand-in singer' on The Voice – to allow the judges to practise before the audience and contestants arrive – plus recent live performances on BBC Radio and support for soul legends Mica Paris, Solomon Burke and Ruby Turner.
The musicians are some of the best session players in the UK today, supporting Kylie, Queen, Mick Hucknall, Craig David, Spandau Ballet and many more. They've performed at venues/festivals such as Glastonbury, V Festival, M.E.N, Wembley, O2 Arena and Liverpool Echo Arena.
The Beavers have played countless gigs over the years, including much-celebrated performances at Woodford Memorial Hall, the annual summer ball for Stockport Rugby Club and the summer festival in Nuremberg. They've also supported numerous artists such as Suzi Quatro and 80's soul singer, Ruby Turner. Check out their popular Facebook page – for events, photos, set lists & fan's videos – and their website.
They cover a vast cross-setion of music from good old rockers – AC/DC, Deep Purple, Led Zeppelin, Queen and David Bowie – to contemporaries such as U2, The Smiths, Oasis and Duran Duran. Recent gigs have seen them stretch their set to include Tubeway Army, Sam Fender and Talking Heads.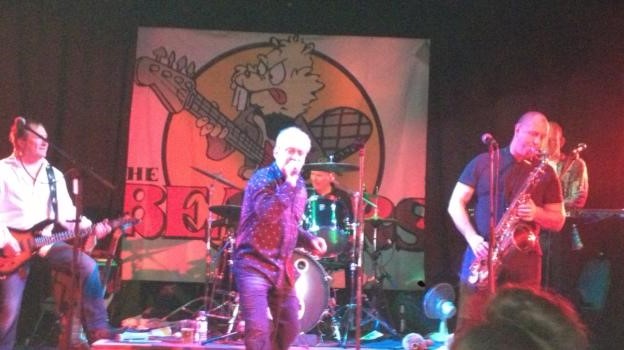 The Select Committee is a 5-piece rockin' cover band, working extensively throughout South Manchester and North Cheshire, with regular appearances at the Acoustic Lounge in Poynton.
They're fronted by the amazing BECCY and play all the classic and modern artists from the Power Pop/ Rock genre of the 60s through to the noughties.
Their founder and current member, John O'Connor, is an ex-BBC Top of the Pops photographer with many connections in the music business and long experience with other bands before forming Select Committee.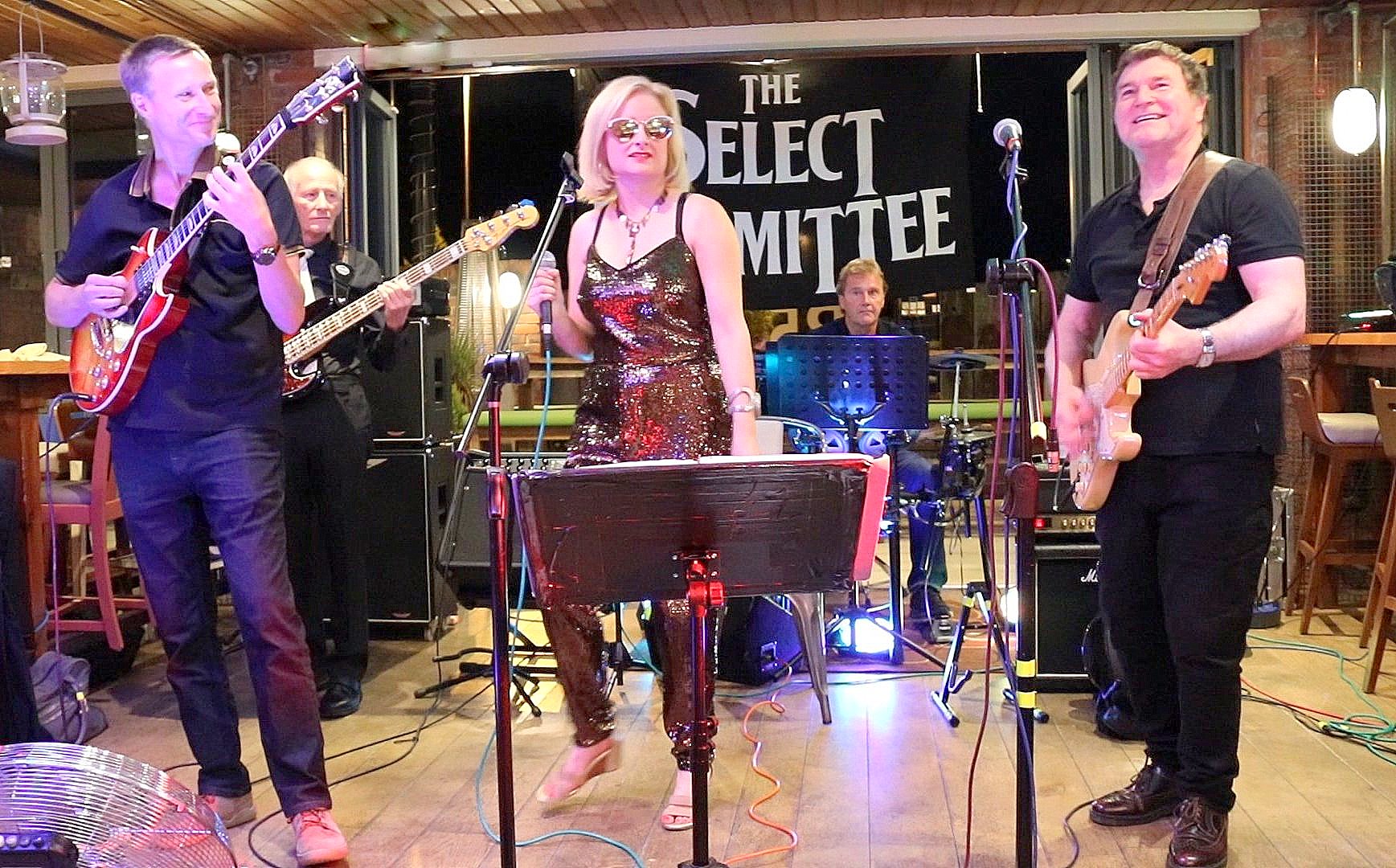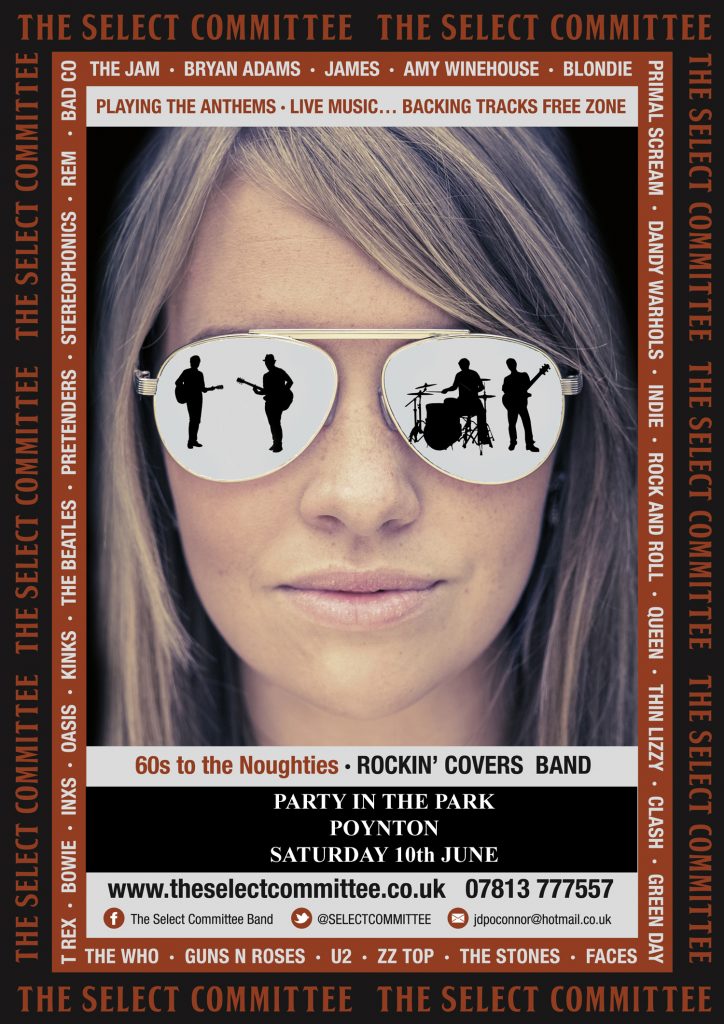 Monkey Harris are one of the North West's Premier Indie Rock / Britpop 5 piece Cover Bands, playing hits by The Stone Roses, Oasis, Stereophonics, The Killers, Coldplay, The Smiths, The Jam, Beautiful South, Kasabian, Pulp, Arctic Monkeys and many more.
They've been playing since 2000 and have performed extensively in the local area, especially at Party in the Park, where there is always high demand for them to return year on year.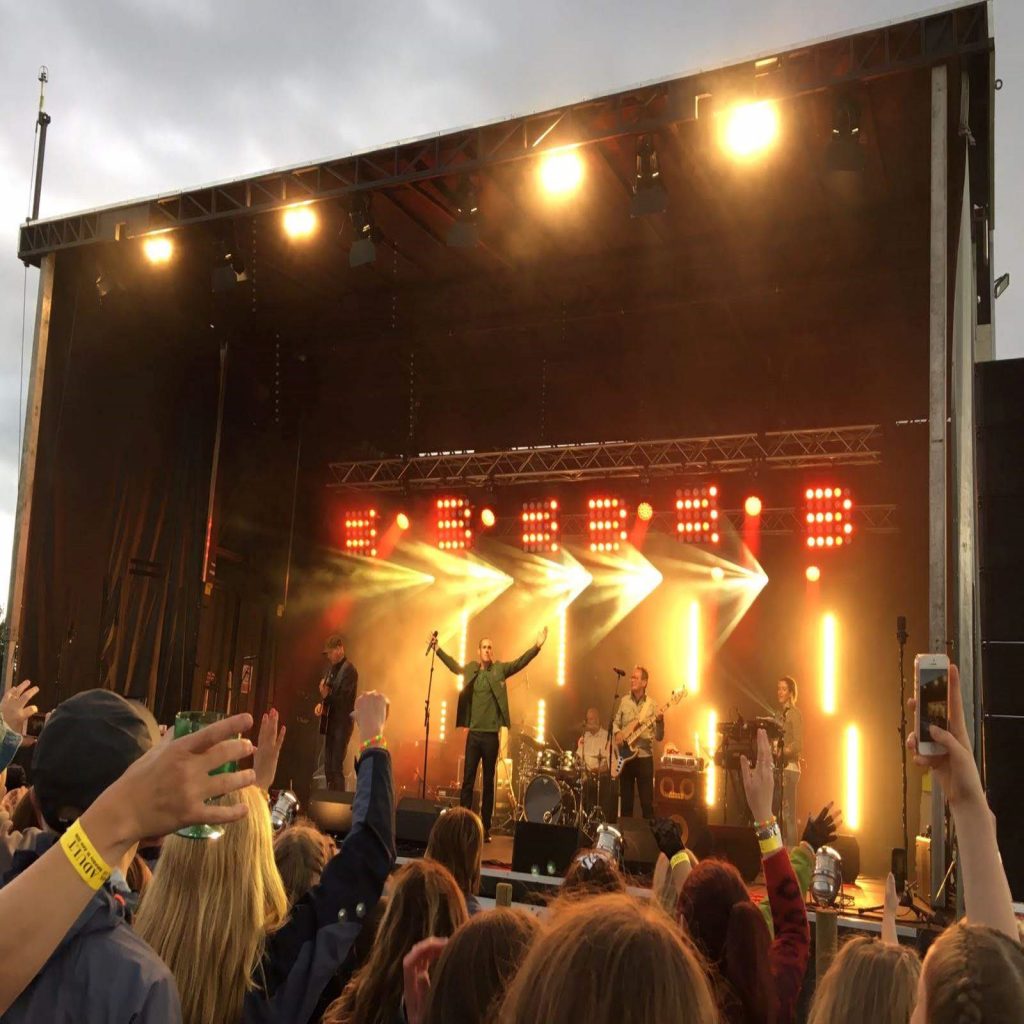 Jess Jackman Jones is a born-and-bred Stockport vocalist with two covers albums to her name, two appearances on Stars In Their Eyes and has worked on the Northwest music circuit for seven years.
Versatility and range are the key words to describe her output, with everything from Kate Bush, Stevie Nicks, Madonna and Sarah Brightman covered. 
She is also a working guitarist and bassist.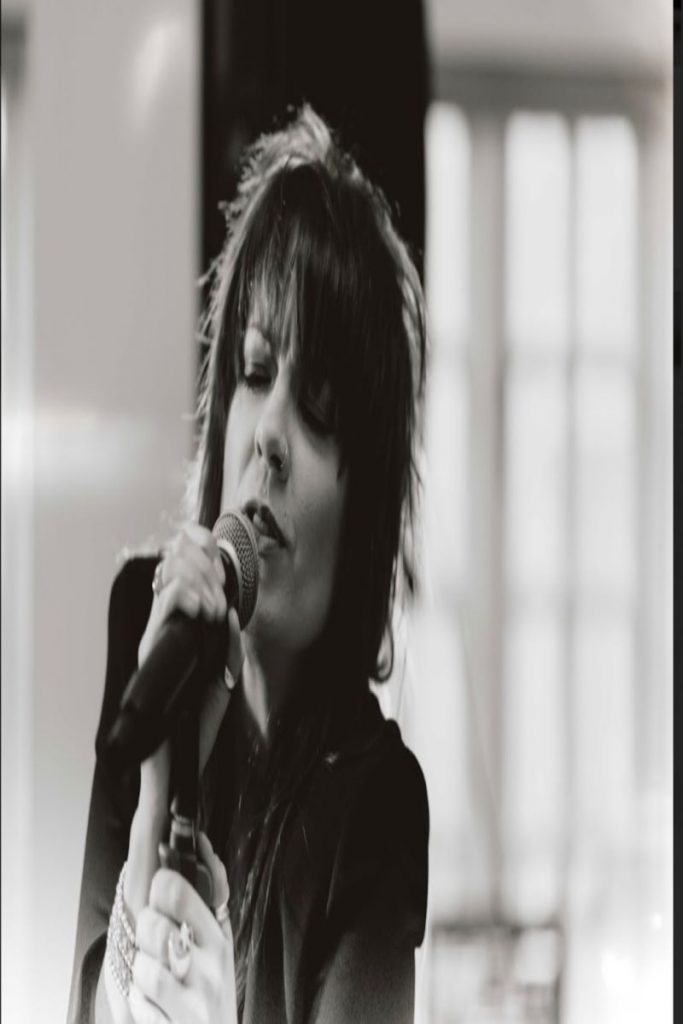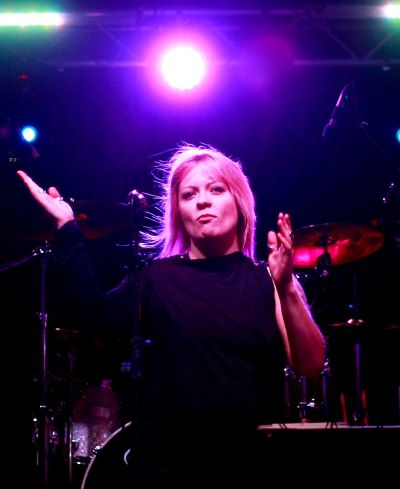 DJ Grant Matthews (aka Dr Beatz) is renowned for his energetic and uplifting entertainment style and has been entertaining crowds in the UK and internationally for over 20 years. He originally began his career playing to the clubs and bars of Leeds and Yorkshire and was a regular DJ at venues including the world famous Gatecrasher in Sheffield and Space Nightclub in Leeds.
He eventually moved to the Northwest and left the superclubs of the 00's behind to focus on a more diverse musical experience aimed to make every party jump at full force. He joined forces with one of the biggest entertainment agencies in the country and now plays regularly in many venues across Manchester, Cheshire and accross the north of England including Revolution de Cuba, Revolution Vodka, Junkyard Golf and Lost & Found among others
His musical style is wide ranging but is always laser focused on groove-tastic fun (with a spoonful of silliness).
Drawing on his years of DJ and professional musical performance, Dr Beatz specialises in crowd interaction & energetic musical styles to get people raving and grooving.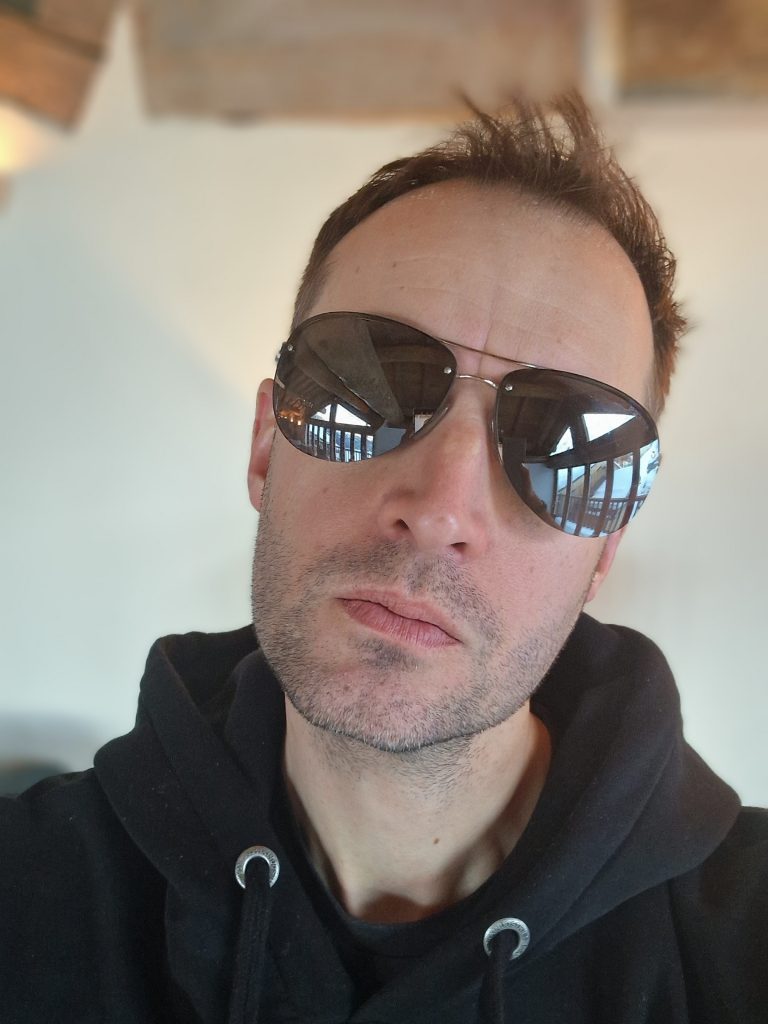 **** Highlights from Previous Shows ****