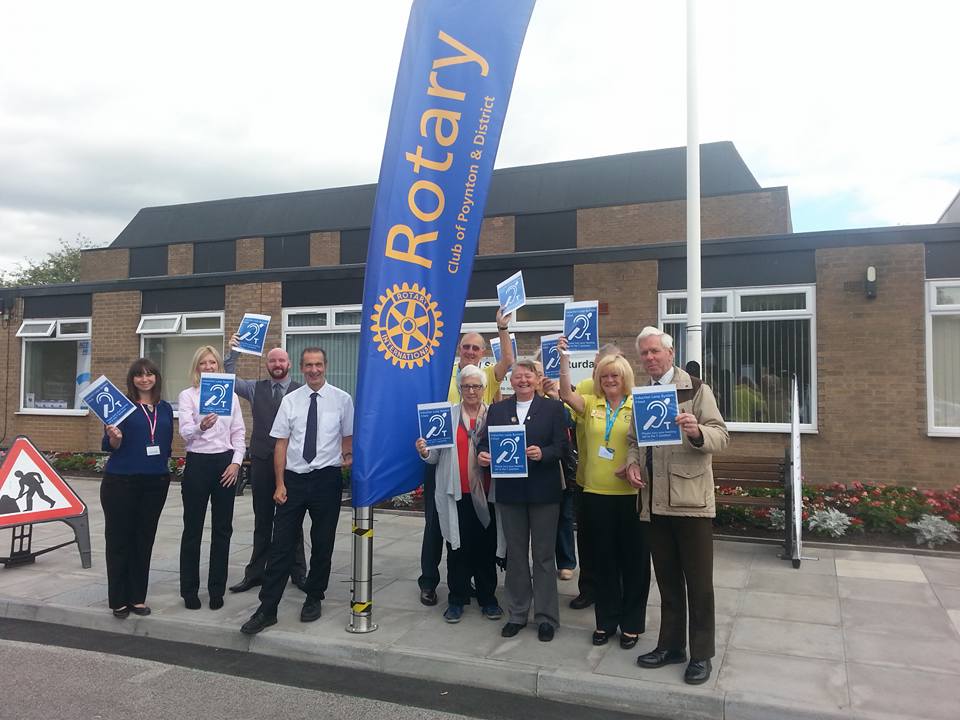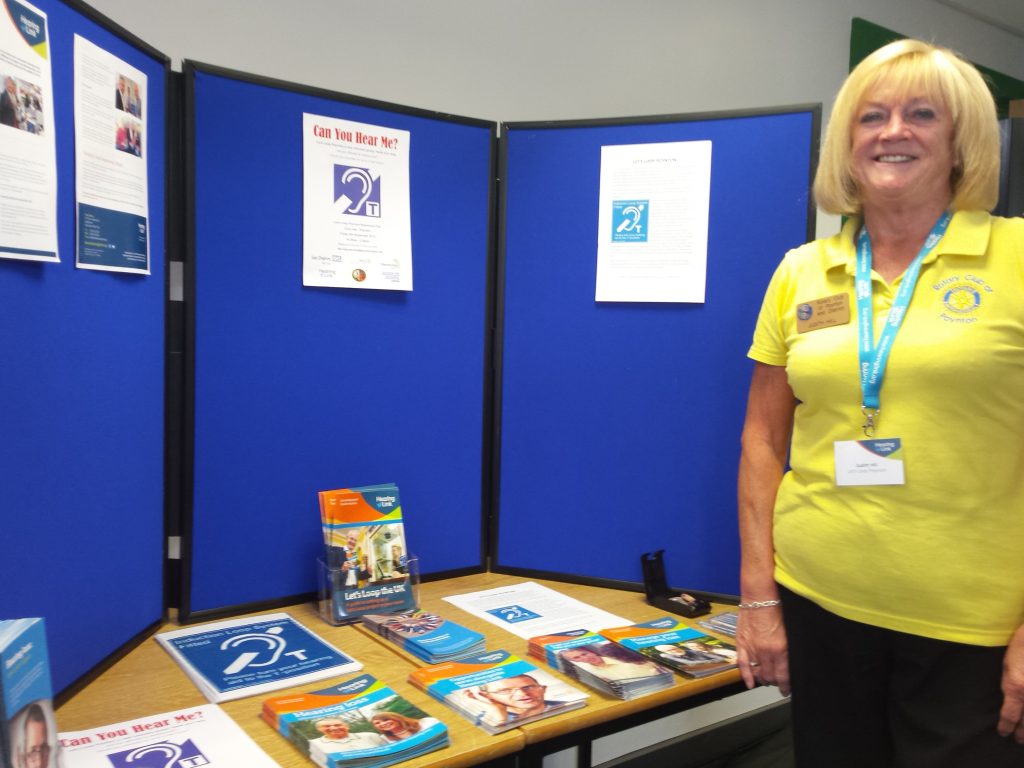 Hearing Loop Awareness Week was a UK-wide campaign to raise awareness and promote understanding of hearing loops in local communities throughout the UK.
A team of volunteers went around Local Businesses, Shops on Park Lane and Poynton Baptist Church to check out the hearing loop systems to see how well they are working. This event was led by the Let's Loop Poynton team, and came up with some interesting findings.
'Let's Loop Poynton' is one of Poynton Rotary's community projects helping people who have hearing loss and is supported by Poynton Town Council, Cheshire East Community Partnership Team, East Cheshire NHS Audiology Dept. Action on Hearing Loss (the new name for RNID) and Hearing Link. A recently formed group of volunteers are planning to help shops, reception areas, churches, public buildings and meeting halls to improve their services for those with hearing loss by surveying Induction Loops already installed in the area.
Ten million people in the UK have hearing loss, that's 1 in 6 of the population. Two million wear hearing aids. This means between 1000-1500 people in Poynton and district, have hearing loss.
Hearing (Induction) Loops make a huge difference to many hearing aid wearers by enabling them to hear the speaker's voice over the background noise . Common problems with loops include the loop not switched on, equipment broken, parts missing, poor placement of the microphone, bad signage and staff having little knowledge of the system or the benefits to hearing aid wearers.
Read more about the day at Hearing Link (a registered charity).