Poynton Rotary regularly organises a four hour trip on the Mary Sunley canal boat. This benefits 10 residents from sheltered housing schemes, or other Poynton small groups,.
Heading first towards Marple, our guests are treated to a fish and chip lunch on board before the boat turned round for the trip back to Higher Poynton.  We are very well looked after by Mary Sunley skipper and cheerful volunteer crew, and all our guests were delighted with their day out on the water in glorious sunshine.
This was one of several trips organised each year.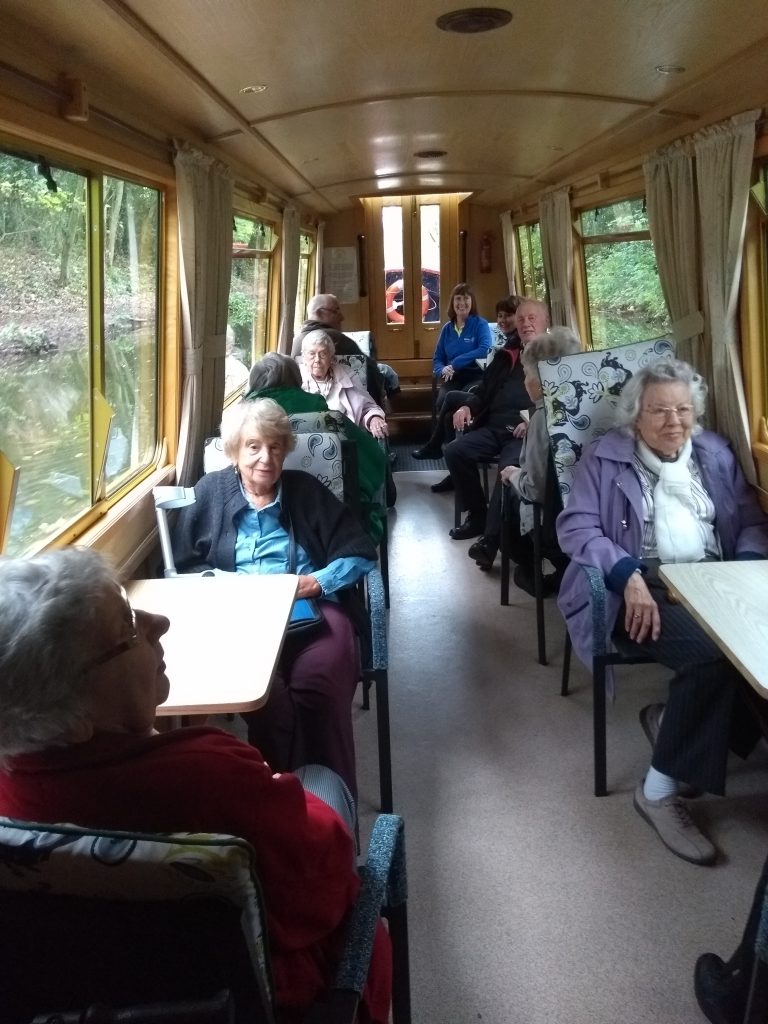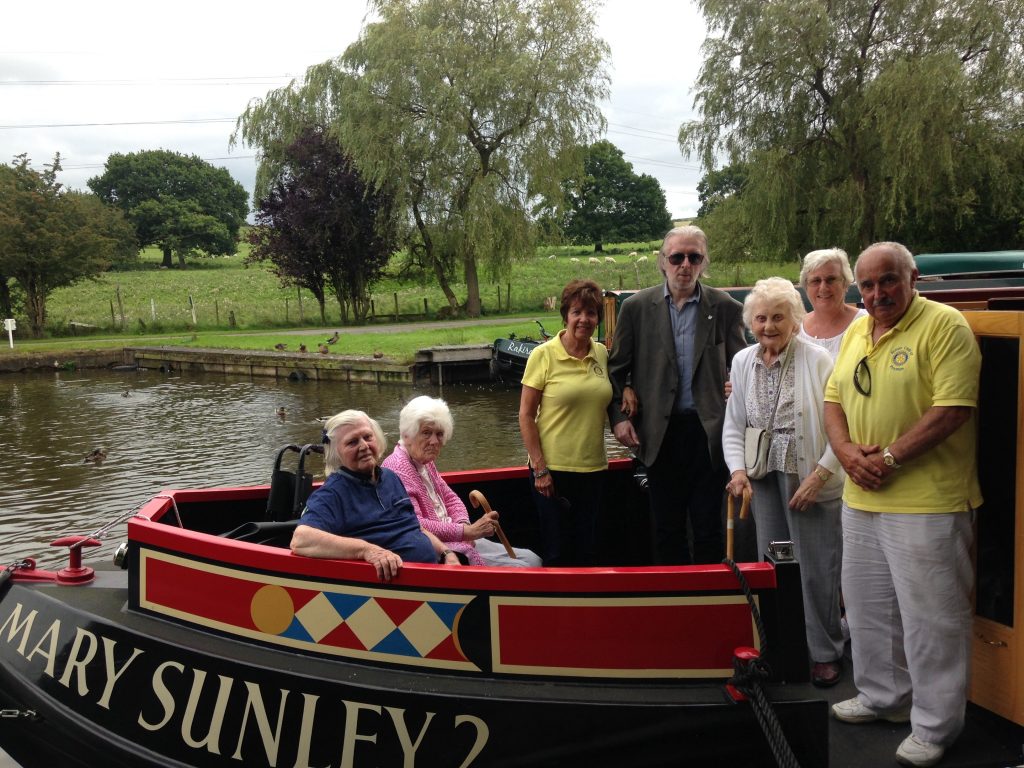 The Macclesfield Canal was one of the last narrow canals to be built, indeed, it was very nearly built as a railway! A variety of ideas were proposed and the present canal was approved by Act of Parliament in April 1826. The route of the canal was surveyed by Thomas Telford and construction was engineered by William Crosley. The completed canal was opened on 9th November 1831 at a cost of £320,000. The canal is now part of the network owned and managed by the charity, the Canal & River Trust.